NEWS
Researcher Career Paths workshop begins inspiring discussions on research careers within the alliance
---
4 July 2022
As part of the RUN-EU PLUS Researcher Career Development Training Programme 2022, a Workshop on Attractive Researcher Career Paths took place on 9 June.
The workshop gathered 54 RUN-EU researchers at different researcher career stages from across the alliance – those supporting researchers and those considering a career as a researcher.
Dr Siobhan Moane (RUN-EU PLUS Project Manager, TUS) describes the workshop as a great space and time for researchers to meet new colleagues within their European University and to discuss researcher career matters that participants had identified during the workshop registration process. In the morning, presentations focused on information on European goals for researcher careers and how to strengthen research career opportunities within the consortium universities.
Critical topics and challenges regarding researcher career paths were discussed in smaller groups during breakout room sessions. Before the workshop, participants had received a self-audit report on the researcher's career paths undertaken by RUN-EU PLUS as the workshop pre-material. The themes and gaps identified in the report became more "alive" when the researchers shared the challenges they experienced in constructing continuity in their careers.
The event encouraged participants to assess their research skills and identify their training needs. In the afternoon, short presentations on community-based practice research, on research collaboration with enterprises including intellectual property questions, and storytelling as an example of science communication, were all referring to the large variety of skills that researchers use in building their research impact in science and society.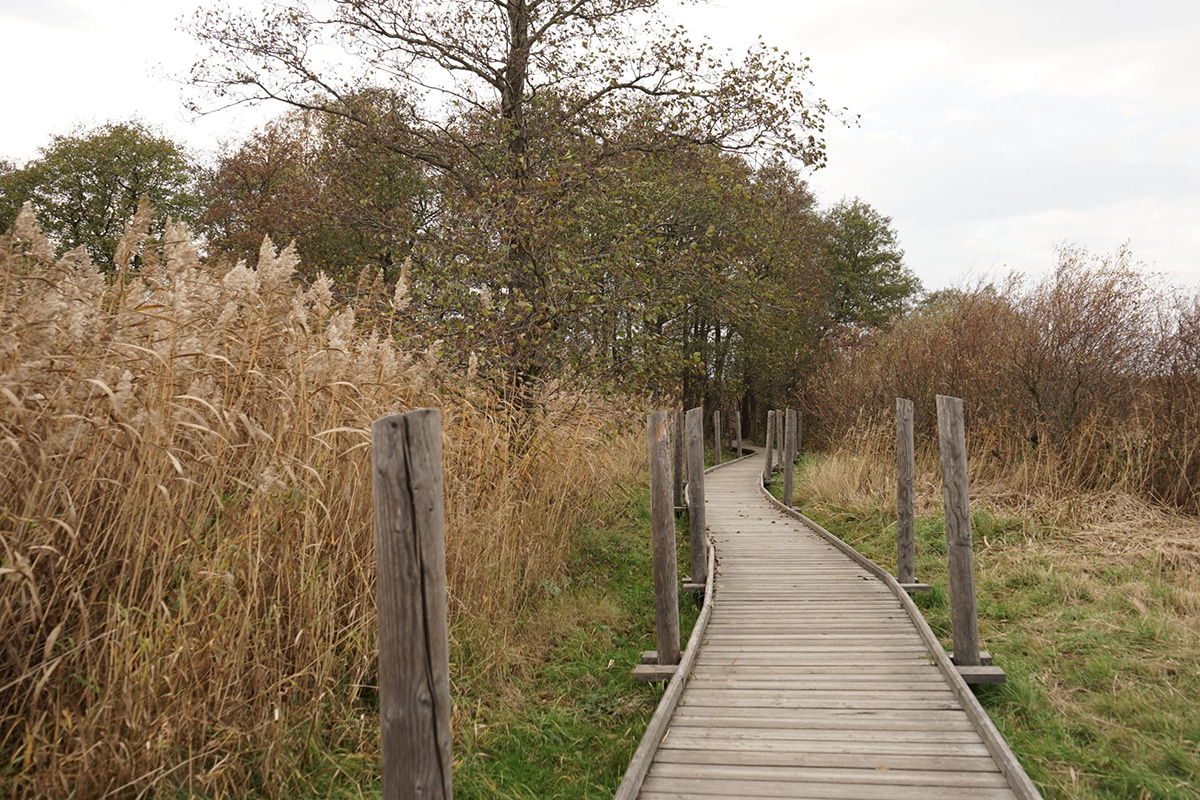 'I found the workshop very useful, especially because it gave enough room for everyone to be heard about their struggles and challenges faced during career paths, which made it very easy for researchers of the different alliance members to relate to each other and create bonds with the potential to leverage their own networks.'
Dr Sara Novais, Postdoctoral Researcher, Marine and Environmental Sciences Centre (MARE)
Polytechnic of Leiria, Portugal
'What surprised me the most during the RUN-EU PLUS Attractive Researcher Career Paths workshop, was the fact that the programme also brought topics that are not so often discussed in research community events. The participants had space to express themselves and to give their opinion about the pros and cons of this career field in their country, such as the benefits of travelling and getting to know people and different cultures, and some cons, such as temporary contracts and stability. I was completely satisfied with the event and that RUN-EU is considering and embracing all points related to research careers. It means a lot to us researchers and encourages us to keep pursuing this path.'
Dr Camila Bibiano, Postdoctoral Researcher, Health and Biosciences Research Institute (LIFE)
TUS, Ireland
'The opportunity to share challenges and expectations of RUN-EU researchers is particularly relevant to allow the construction of a common path that values research and researchers. A path that sees researchers as essential resources for the success of higher education and thinks about researchers as people who need stable conditions to be more productive in their work. Being able to hear researchers at different stages of their careers about their wishes, their fears, their dreams, in an open environment and with space for sharing, was extremely enriching.'
Prof José Gomes, Coordinator Professor
Polytechnic of Leiria, Portugal
'For me specifically, it was also very rewarding to have this opportunity to reflect with a diverse group on which are the most important researcher's skills and have this platform to express my own training needs.'
Dr Sara Novais, Postdoctoral Researcher, Marine and Environmental Sciences Centre (MARE)
Polytechnic of Leiria, Portugal
Dr Virve Kallioniemi-Chambers (RUN-EU PLUS WP4 Leader, HAMK) summarises that the list of researcher skills is long and perhaps also "breathtaking", especially for those considering a career as a researcher. For this reason, it was reminded that researchers are continuously developing their skills throughout their careers. Also, research is mostly undertaken in collaboration, in which different skills and competencies of individuals complement each other. Researchers don't need to do everything alone.
In the afternoon, breakout room discussions raised the wide variety of training needs required among RUN-EU researchers. A sample includes science communication in different forms (eg academic writing, grant writing, pitching, language skills), knowledge transfer and commercialisation skills, as well as supervision skills.
Travel and exchange opportunities within the alliance were highlighted when researchers considered the collaboration possibilities offered by RUN-EU. Researchers said they would welcome jointly planned and implemented training and degree programmes for master's, PhD and postdoctoral researchers within the European University.
'Being able to project short-term needs and feed training strategies, but also densification and approximation of researchers in the RUN-EU network was one of the most intense results observed in the last workshop on 9 June 2022.'
Prof José Gomes, Coordinator Professor
Polytechnic of Leiria, Portugal
At RUN-EU PLUS, we as researchers will continue to learn more from each other and build a common path, with mutual personal and professional respect, but also with the recognition of the richness of our cultural differences.
We aim to build a path for the development of suitable conditions for researchers to undertake research, including effective recognition of their work, a career that gives them the necessary stability, but also short, medium and long-term plans for the development of (new) skills. We recognise that this is a pressing challenge in our universities.
The creation of RUN-EU, with new contacts, but also with an effective research environment, is particularly rich for the development of a sense of social setting among our researchers, regardless of the stage of their career.
NEXT WORKSHOPS
You are warmly welcome to contribute and learn more about the relevant topics shared by all researchers independent of your research field.
RUN-EU PLUS will continue its workshop series on 6 September 2022 with a discussion on the relevance of publishing and networking to a successful researcher career – Online Workshop on How to be a Successful Researcher.
Early-stage researcher supervision practices and roles of the supervisors and researchers will be discussed on 20 September 2022 – Online Workshop on Approaches to Early-Stage Researcher Supervision.
More details about these workshops will be available soon.