YOUTH EXCHANGE SCHOOL
Design & Technology Innovation
---
6 November 2023
The Youth Exchange School programme (YES), is an inclusive and enriching learning short-mobility experience for students, equipping them with valuable skills, knowledge, and intercultural competencies while promoting the EU's priority areas and fostering a sense of European identity and cooperation.
Coordinated by the Technological University of the Shannon (TUS), this edition is called 'Design & Technology Innovation'.
Over five days, dynamic teams will work innovatively to solve real-world problems through design actions and activities.
Solutions will be realised by creating digital and physical artefacts, creating an inclusive and enriching short mobility experience for students and fostering a sense of European cooperation between RUN-EU.
Students will immerse themselves in a fun, creative and stimulating environment where they will be involved in practical, hands-on challenges that will spark their imagination and encourage creativity.
Date
From 4 to 8 December 2023
Location
TUS, Ireland (Athlone)
Mode of delivery
On-Campus
Language of instruction
English
Academic recognition
To be defined by each home higher education institution
Eligible participants
RUN-EU students from any study cycle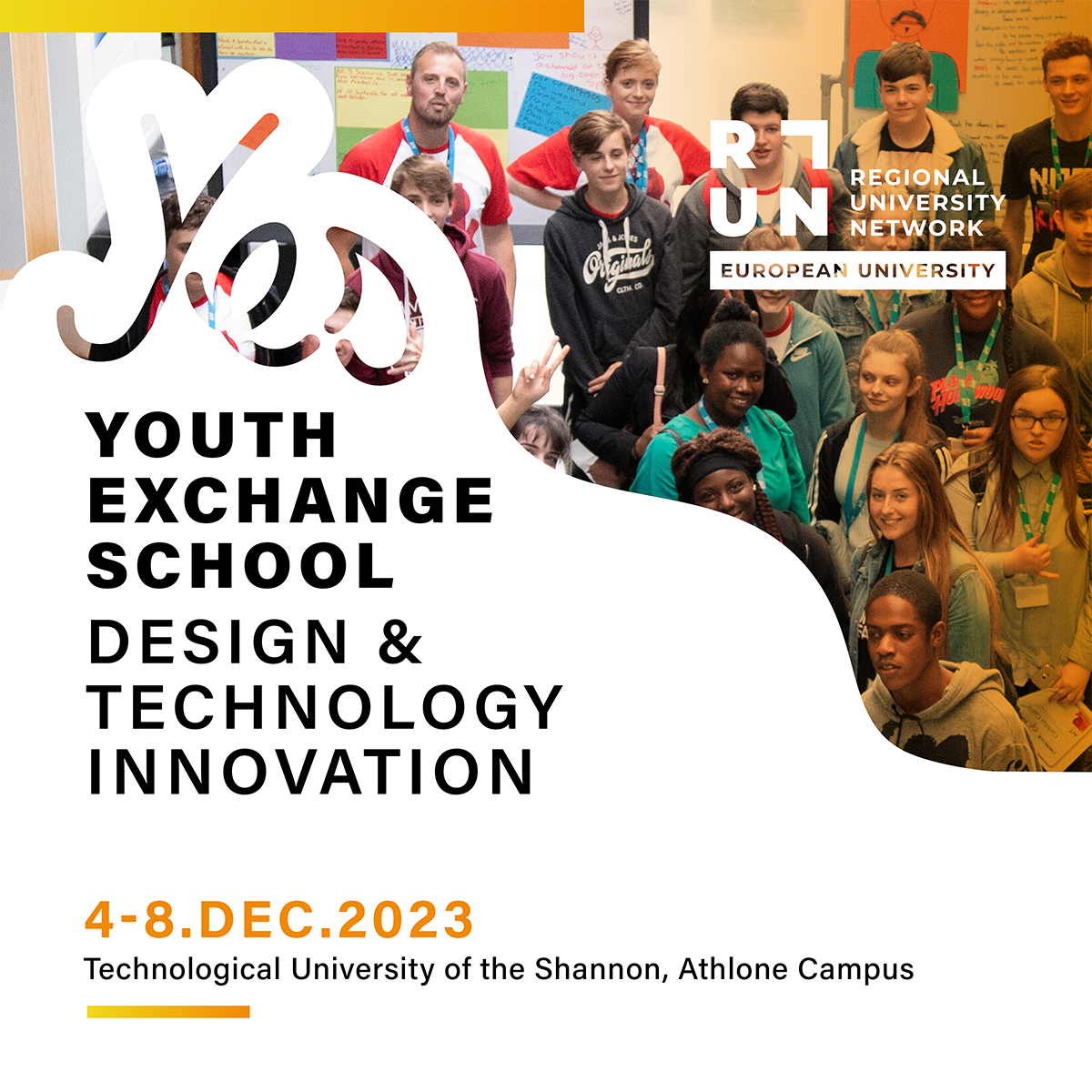 How to apply
Fill in the application form
Deadline for applications
15 November 2023
Selection criteria
A maximum of 20 students are to be selected.
Motivation (why would you like to take the YES programme, how will you apply to the course, and what will you bring as a student).
Balanced participation of RUN-EU member institutions.