Virve Kallioniemi-Chambers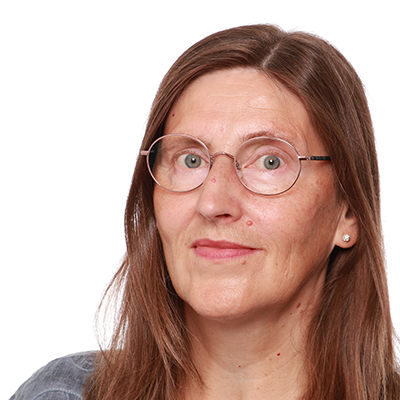 Member Role
Education Development Specialist, Global Education
Email
virve.kallioniemi-chambers@hamk.fi
Associated Work Package
RUN-EU PLUS WP2, RUN-EU PLUS WP4
Qualification
PhD in Education
Professional experience
Dr Virve Kallioniemi-Chambers works as the Education Development Specialist in the field of global education at the School of Teacher Education in Hame University of Applied Sciences, Finland. Before this position, she worked for over 20 years at the other university in various teaching, research and development tasks. She has been engaged with the development of doctoral education and with the implementation of the university's research program on research competence. The global and European perspective on the development of university education and research practices has been at the heart of her work tasks in many ways. Besides RUN-EUplus activities she is currently working e.g. on the project with the focus on the teacher education curriculum development in Kazakhstan.
Research experience
In her doctoral thesis (2010) she studied the project-based pedagogical collaboration between the traditional university, the university of applied sciences and other kinds of organisations. She has written in collaboration with other researchers' articles and reports on doctoral education and the collaboration between the academia and non-academic context. She has worked as the Project Manager in several EU funded (FP7 and Horizon 2020 programmes) research projects with the focus on migration between Asia and Europe.
Supervision experience
She has supervised several BA theses in education and acted as the second supervisor for the Marie Curie ITN doctoral candidate. She has taught ITN doctoral candidates and international postgraduate students in the context of international projects. She participated in the planning of the course for supervisors of doctoral candidates and acted as the facilitator on it in the Horizon 2020 project DocEnhance.