YOUTH EXCHANGE SCHOOL
Solving Wicked Problems Through Design Based Education
---
6 October 2023
The Youth Exchange School programme (YES), is an inclusive and enriching learning short-mobility experience for students, equipping them with valuable skills, knowledge, and intercultural competencies while promoting the EU's priority areas and fostering a sense of European identity and cooperation.
Coordinated by the NHL Stenden University of Applied Sciences (NHL Stenden), this edition is called 'Solving Wicked Problems Through Design Based Education'.
The attendants will experience Design-Based Education (DBE): Multidisciplinary collaboration, a Design Thinking approach, an International and intercultural setting, Sustainable Education and Personal Leadership.
Students will learn that they can take ownership of and contribute to a changing world by becoming Future Thinkers and Future Doers.
In one week, they will develop their communication and problem-solving skills through a cyclical design approach in small multidisciplinary project groups, and experience a multitude of Future Design tools that facilitate this process.
Date
From 4 to 8 December 2023
Location
NHL Stenden (Leeuwarden, The Netherlands)
Mode of delivery
On-Campus
Language of instruction
English
Academic recognition
To be defined by each home higher education institution.
Eligible participants
RUN-EU students and lecturers from any study cycle.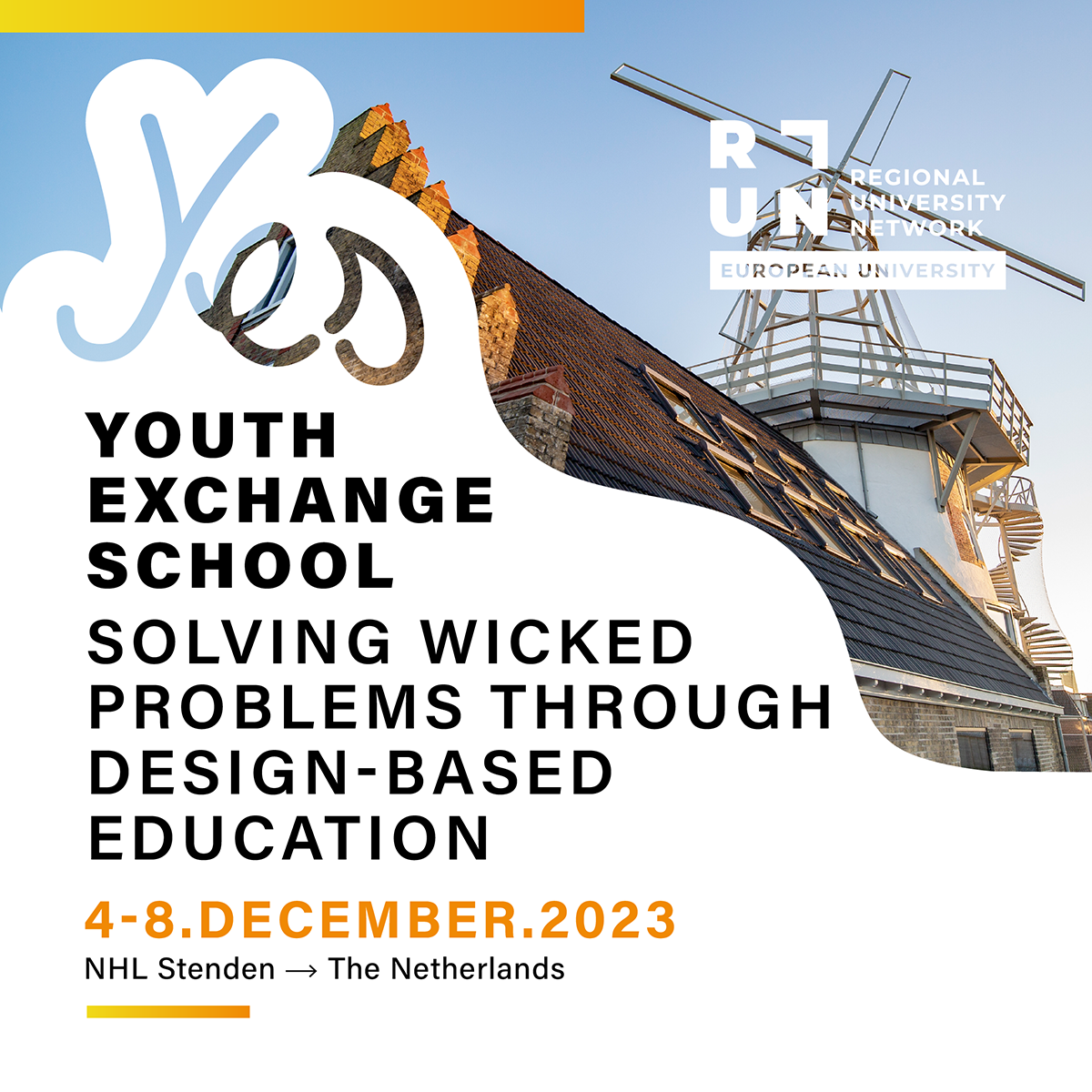 How to apply
Fill in the application form
Deadline for applications
16 October 2023
Selection criteria
A maximum of 30 students and 15 lecturers are to be selected.
Motivation (why would you like to take the YES programme, how will you apply to the course, and what will you bring as a student).
Balanced participation of RUN-EU member institutions.
If the number of applicants exceeds the number of places available, applications will be selected based on their motivation.