RUN-EU Student Council Summit 2023
---
4 September 2023
Set against the vibrant backdrop of the Netherlands' northern region, prepare to make history as RUN-EU presents the very first Student Council Summit, from 4 to 6 October.
The RUN-EU Student Council Summit is a unique platform that empowers student councils from across the network to unite, fostering lasting connections and collectively shaping the trajectory of the RUN-EU community.
This is a unique opportunity to play a pivotal role in influencing the evolution of the Student Council and the broader RUN-EU initiative.
Join the Movement
Don't miss out on the chance to be part of the groundbreaking RUN-EU Student Council Summit. This is your moment to shape the future of the Student Council, influence RUN-EU 2.0, and leave an indelible mark on the trajectory of higher education.
The event is open to RUN-EU Student Council members only.
Register today and join hands with fellow student representatives to pave the way for a brighter, united, and empowered RUN-EU community.
Stay tuned for further details on how you can be part of this remarkable journey – the RUN-EU Student Council Summit: Uniting Voices, Igniting Change.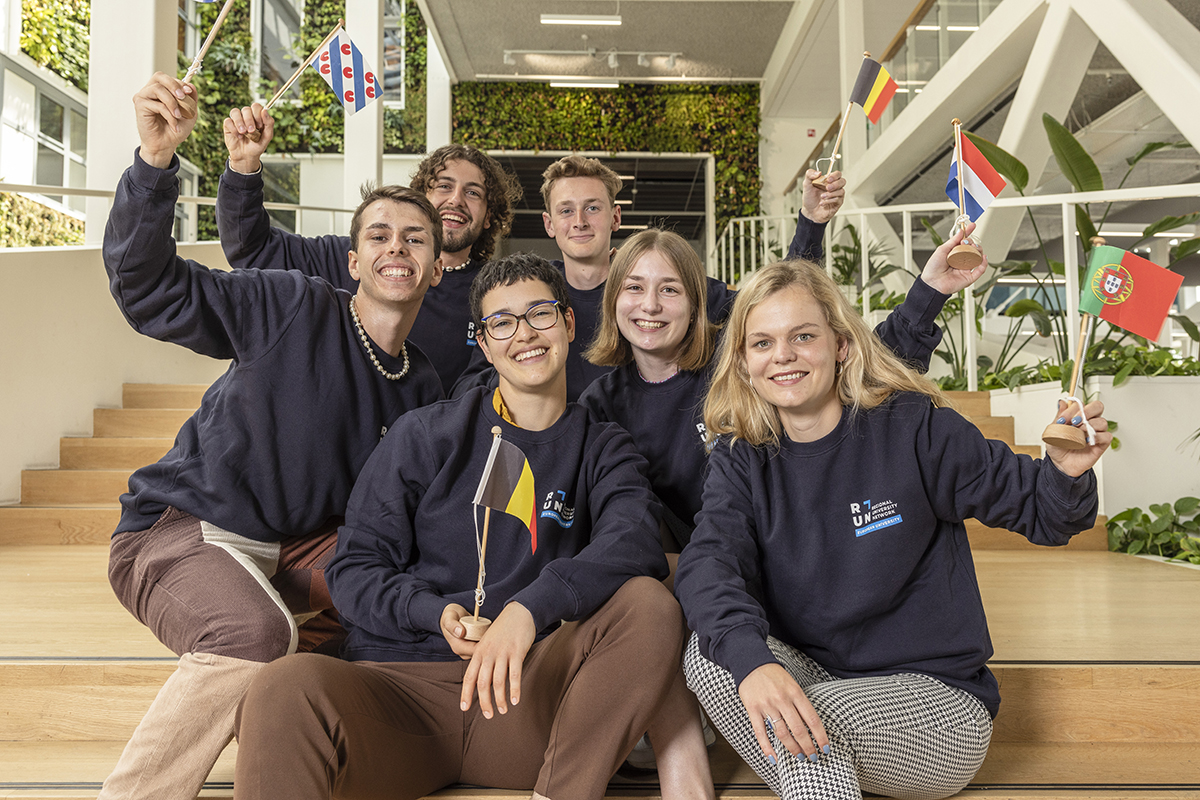 The Student Council Summit Experience
Wednesday, 4 October

Kick-Off and International Cuisine
(Taste My Country)
Attendees will embark on an exciting journey with the summit's kick-off, setting the stage for the days ahead.
Students will immerse themselves in the diverse cultural tapestry of the RUN-EU family through 'Taste My Country' – a celebration of international cuisine that encapsulates the spirit of unity in diversity.
Thursday, 5 October

Professionalisation, Workshops, and Creative Dialogues
The summit's second day is dedicated to the professionalisation of the student council.

Attendees will engage in a range of student-led workshops, where they'll have the chance to delve into subjects that matter most to them.
Creative roundtable discussions will foster open dialogues and innovative ideas that shape the future.
Friday, 6 October

Ideation, Prototyping, and Empowered Decision-Making
The third day is all about ideation and prototyping.
Collaboration with peers to develop proposals that hold the potential to drive transformative change.
As student council members, students will have the opportunity to vote on these pitches and steer the direction forward.
The summit concludes with a heartening certificate awarding ceremony, celebrating the commitment and contribution of all the attendees.
Coordination
NHL Stenden, The Netherlands
More details will be available soon.
Please contact run-eu@nhlstenden.com if you have any queries.