NEWS
Daniela Marques' Research Mission at the UCT Research Centre at FHV was a Success
---
15 March 2023
RUN-EU students have multiple options that allow them to travel, learn, discover other cultures, and enrich their curriculum.
Daniela Marques, a student at the Polytechnic of Leiria, chose to do an RDI research mission in the Research Centre for User Centred Technologies (UCT), at the Vorarlberg University of Applied Sciences (FHV).
She is a master's student of Design for Health and Well-being from the School of Arts and Design (ESAD.CR) in Caldas da Rainha, and the Polytechnic of Leiria chairperson of the RUN-EU's Student Council.
Daniela spent two weeks in Austria to acquire knowledge, learn with experienced researchers and compare the value of a designer's role in health and well-being research projects, both in Austria and Portugal.
The challenges of being a student doing a research mission
'In March of 2022, I decided to apply for a four-week RUN-EU research mobility programme scholarship. For that, I searched and contacted different RUN-EU researchers to find the research centre that best suited my topic. In conversations with Dr Katrin Páldan, I discovered some of the projects the User Centred Technologies research centre was doing in the health field and realised it would be a good way of acquiring new knowledge.
As you can guess I received the scholarship!
Since I was working on a different project for my master's dissertation and wanted to deliver it on time, I could not take time off to make this four-week trip, so I delayed it. Then with work, I had to postpone it again until I asked to reduce the time from four weeks to two weeks, which was accepted by both institutions (Polytechnic of Leiria and FHV) and by the RUN-EU coordination.
One year later, I finally could do the programme in Vorarlberg (from 20 February to 3 March 2023).'
The biggest challenge was to travel alone for the first time to a foreign country where she didn't know the language, but having friends (i.e., the chairperson of the FHV Student Council) in Vorarlberg helped to calm her down. She also stated that the reducing of the duration of the scholarship changed the scheduled organisation, but neither this nor her unfamiliarity with Austria's official language (German) prevented her from learning.
Comparing the role of a Designer in Health and Well-being research projects
Regarding the time she spent at the UCT doing her research: 'It was wonderful!'.
Daniela met the UCT team and learned their work methods, and the platforms they use and gained better insight into how design is used. 'As in Portugal, some of the projects don't involve designers, but are always centred on the users/humans needs and adapted to their context.' She explained that besides this, in UCT projects when a designer was involved, they were present in that project from the beginning to the end. 'This shows that designers can assist projects regardless of their state of development, adding value to this health field.'
'During these two weeks, I had the opportunity to work on a project, assist on another, and even to test and get to know some projects that had already ended.' With those, the student found that the use of technologies such as sensors, wearables, virtual reality, and augmented reality, was common.
'But the research mission was more than just research. I wanted to transfer and gain some knowledge, so Dr Katrin helped and found a time so I could give a lecture, and I could meet with a master student from FHV.'
Daniela stated that the meeting with the master's student was a great time to exchange knowledge and she got to do some networking. Regarding the lecture, she had to improvise and adapt to the audience, but in the end, the goal of transferring ideas and new insights was achieved.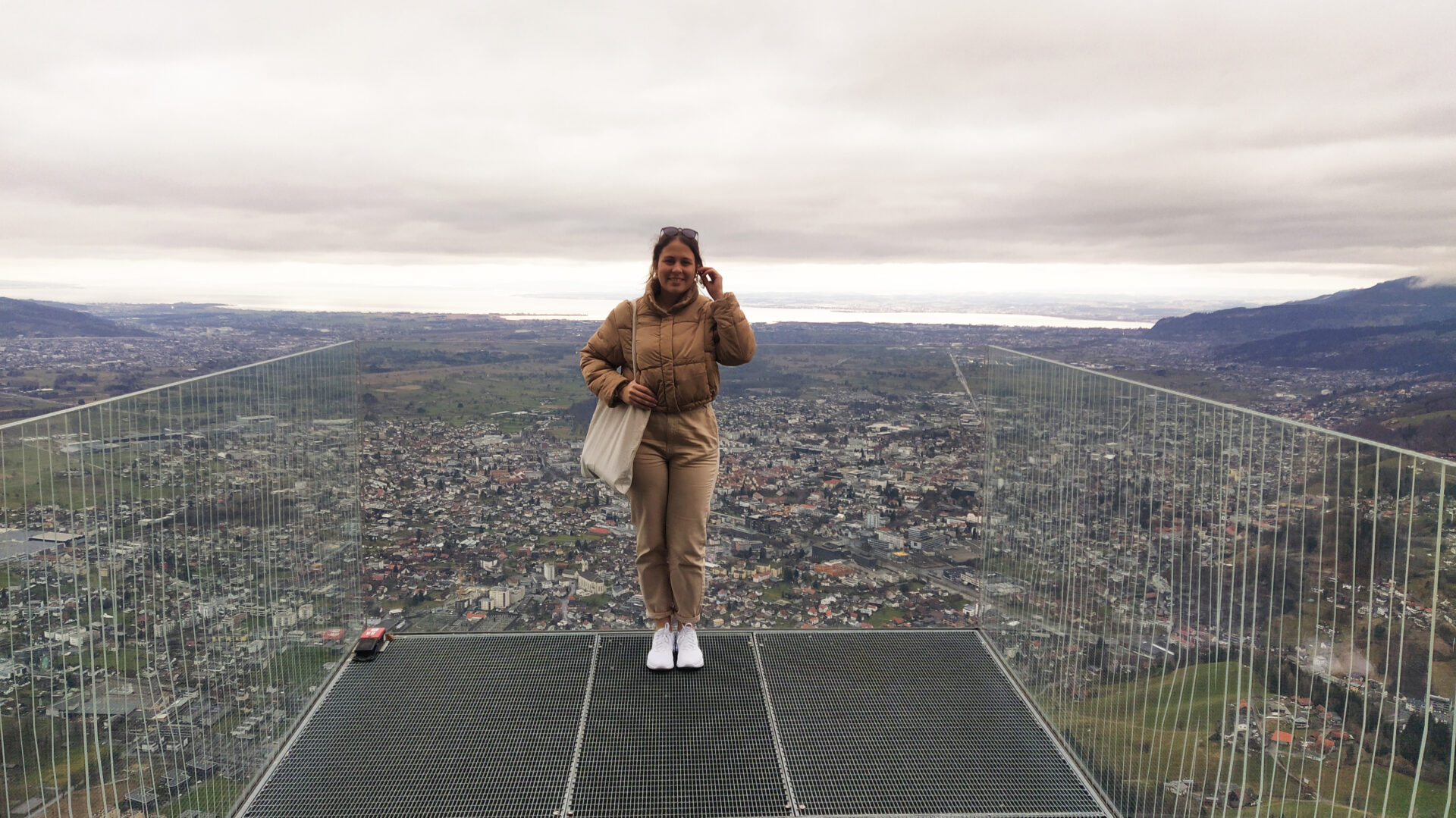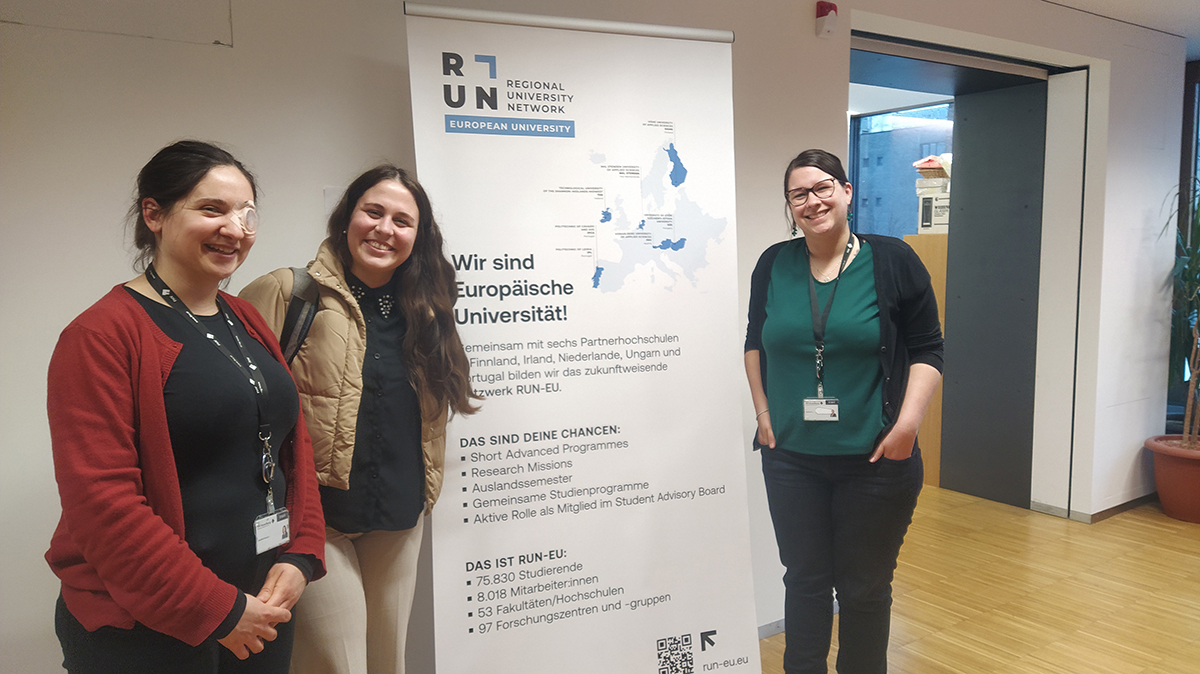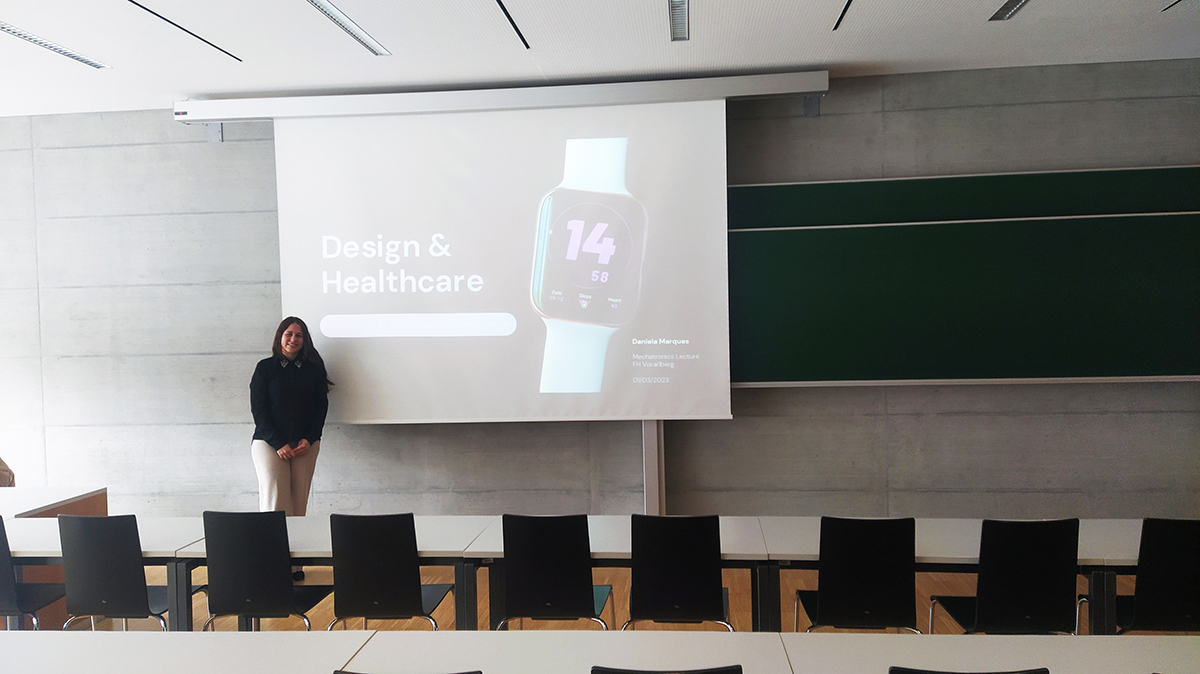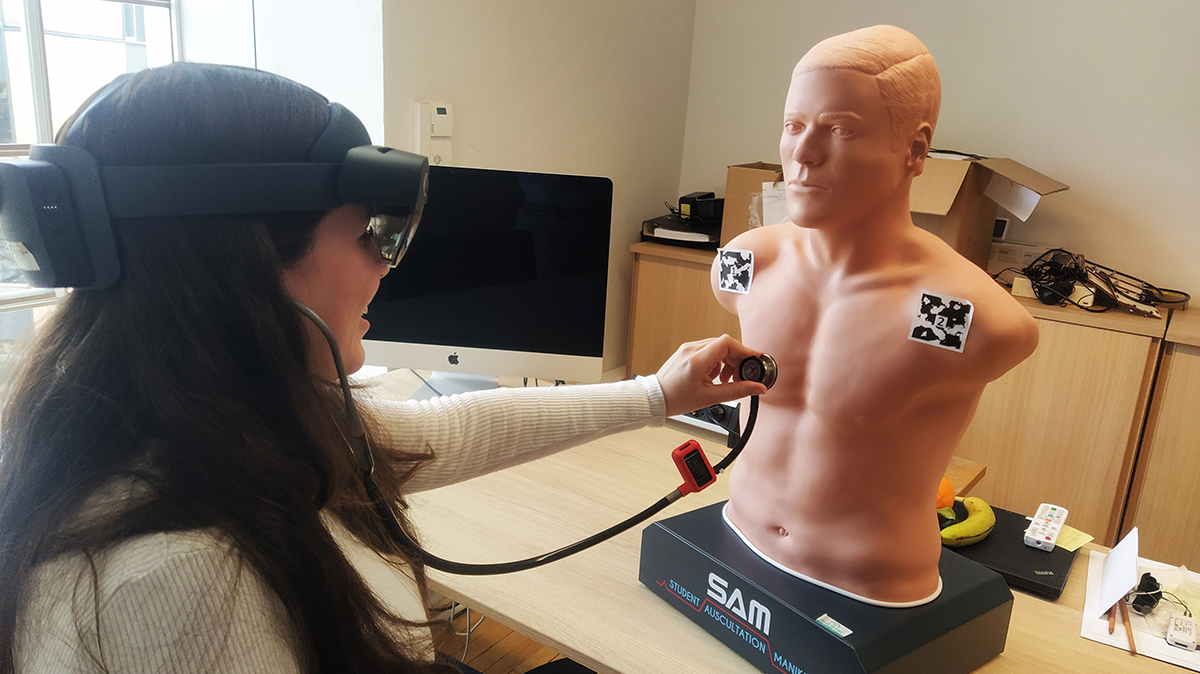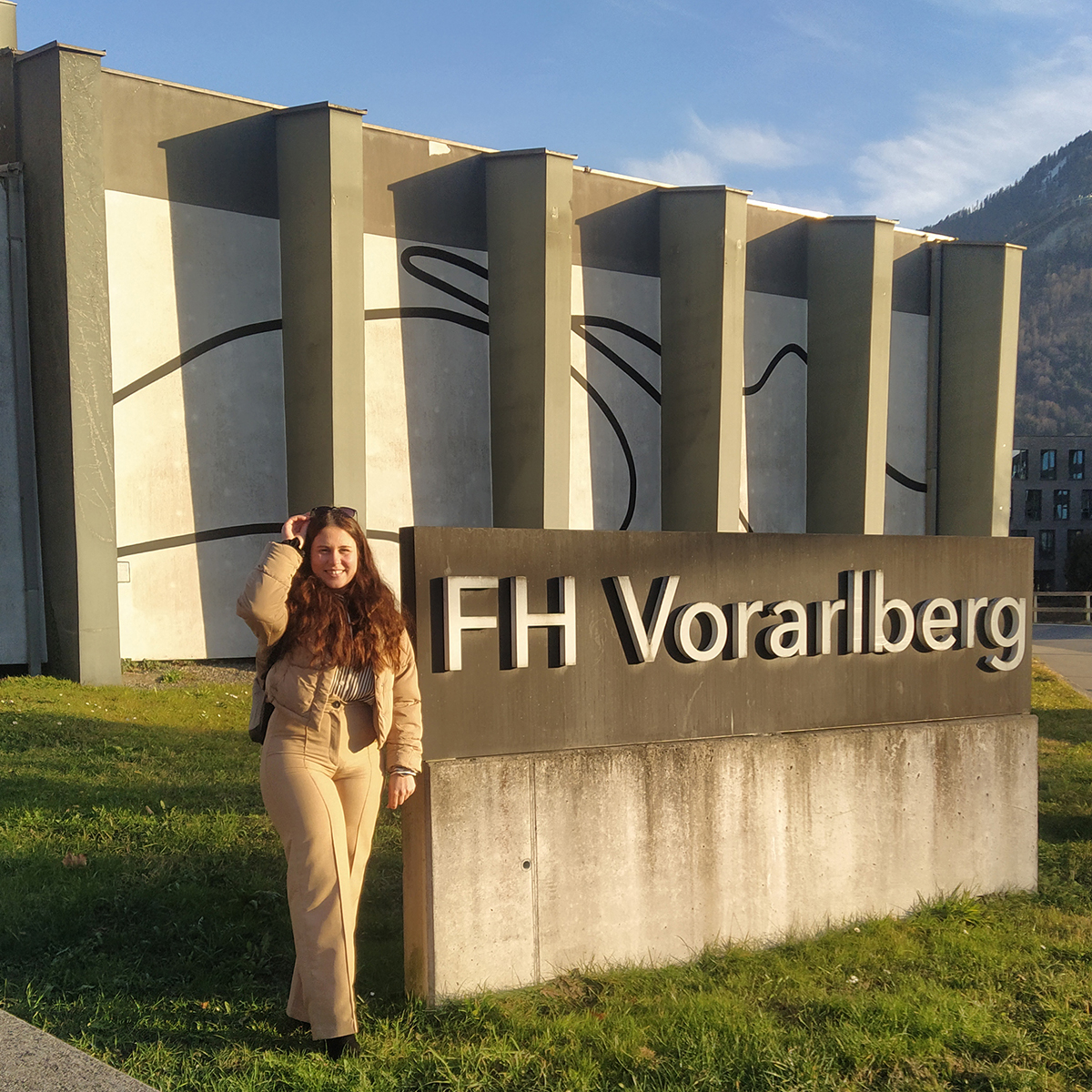 Meeting and participating in Vorarlberg traditions
'Doing mobility in my opinion is not only about work. It's about experiencing traditions and learning more about the country's culture.'
While in Vorarlberg, Daniela decided to visit museums, experience Austrian gastronomy, and explore different cities (in addition to Dornbirn, she visited Bregenz and Feldkirch) and their most emblematic sites, all by herself. For her, it was a great adventure, and the timing couldn't be better.
'I arrived in Vorarlberg just in time to see the carnival, and to see the Funken, a tradition where they banish the winter and welcome spring.'
'I got the privilege to dine with the rector of FHV (Tanja Eiselen), to meet with some of FHV RUN-EU staff and to reencounter with friends.'
For the IPL student, those meetings were insightful and helped her expand her knowledge and gain new perspectives. She explained that 'the best moments from this research mission were meeting the FHV people, and I won't forget the social events held by the UCT team.'
Concluding, she just says:
'This mobility was a wonderful and enlightening adventure, and I can't thank RUN-EU enough for this opportunity! If you have an opportunity like this don't let it slip away!'