FUTURE AND ADVANCED SKILLS ACADEMIES
Online Learning and Teaching
Online Workshop
---
14 November 2022
The 'Online Learning and Teaching' online workshop is a Future and Advanced Skills Academies (FASA) webinar, jointly coordinated by Technological University of the Shannon (TUS), and the Polytechnic of Leiria (IPL).
Technology does not lead the lesson, it supports the lesson, so the workshop will introduce some useful tools for engaging students, supporting these approaches with a focus on pedagogy, through a joint sharing of practices.
This workshop will focus on the engagement part of online teaching.
Date
18 November 2022
Time
14h00-16h00 CET
Language of instruction
English
Eligible participants
All RUN-EU staff members
How to register
Fill in the registration form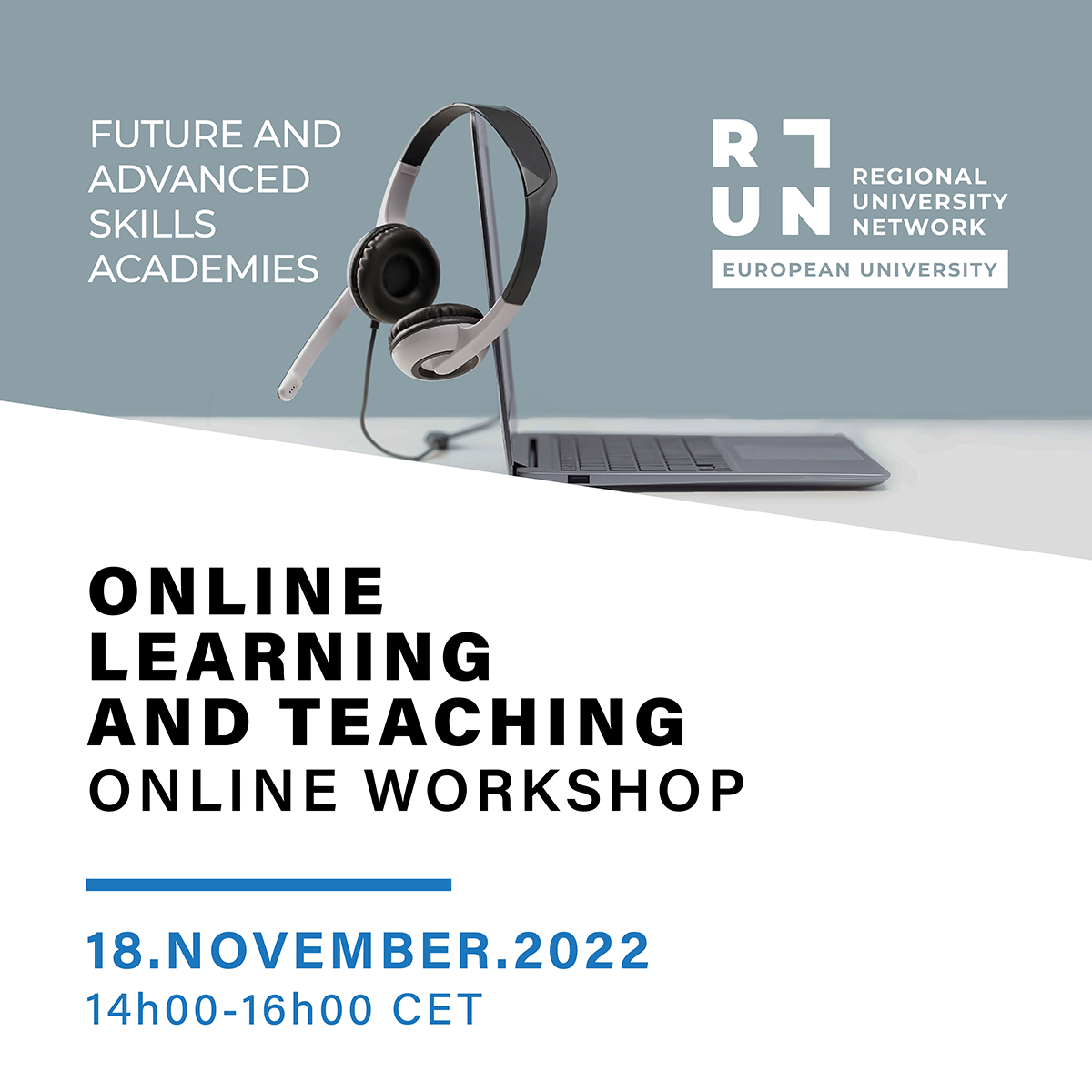 Learning outcomes
At the end of this Workshop you will know:
Why is engagement important and how can teachers use it to improve student's learning?
How can teachers support students' learning through digital tools?