SHORT ADVANCED PROGRAMME
Design Expedition – Arctic Super Food Challenge
---
7 July 2022
Design Expedition is a challenge-based learning experience remote and on campus. The Design Expedition Challenge is a multidisciplinary and multinational project in which student teams aim to create solutions to the challenge. The Design Expedition includes lectures, workshops and project work. The Design Expedition project also includes a final pitching event and a reflective session, where the students will assess their own learning during the course.
In this SAP, students will learn design thinking and doing and business design in an authentic real-life business challenge. Students will discover, define, develop, deliver and evolve problems and solutions. Various design thinking and business design tools are used.
Date
From 12 to 30 September 2022
Face-to-Face week
From 26 to 30 September at the Häme University of Applied Sciences (Finland)
Mode of delivery
Blended
Language of instruction
English
ECTS credits
2 ECTS credits
Academic recognition
To be defined by each higher education institution.
Generally, most students will have this RUN-EU SAP certified in their diploma supplement, as a minimal condition
Eligible participants
All RUN-EU degree students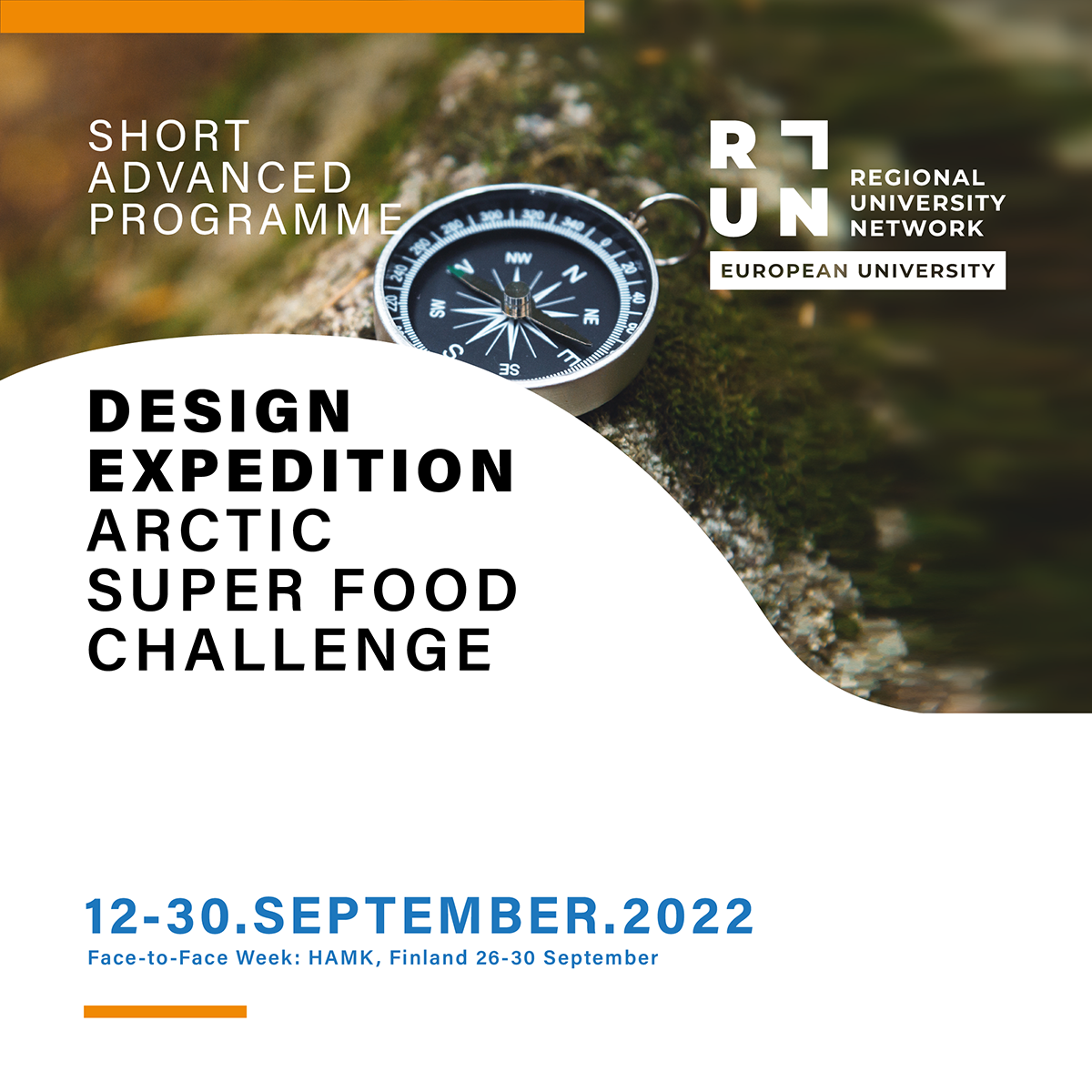 Proposed learning outcomes
At the end of this Short Advanced Programme, you will:
understand the process of design thinking (double diamond)
use the tools of business design (immersion, observation, data search, problem defining methods, business modelling, value proposition design, financial prototyping, designing and making relevant prototypes, designing and conducting business experiments, documenting feedback, designing minimum viable product, designing pitch deck and keeping sales pitch), teamworking and communication.
How to apply
Fill in the application form
Deadline for applications
4 August 2022
Selection criteria
Order of submission, motivation, wide representation of subject fields of study and balanced participation of RUN-EU member institutions (a maximum of 5 students per RUN-EU member)
Total number of students to be selected
150