NEWS
Institutional FASAs Annual Meeting
---
7 June 2022
The first RUN-EU Institutional FASAs Annual Meeting takes place at the Polytechnic of Leiria between 6-8 June 2022.
The event brings together 13 lecturers, pedagogy experts, and learning designers from the alliance to discuss WP3 ongoing tasks and plans, deepen interinstitutional cooperation, and foster pedagogical innovation at all RUN-EU institutions.
FASA stands for Future and Advanced Skills Academies. They are responsible for identifying and promoting innovative pedagogical models and practices to be used in the creation of challenging and flexible study programmes that enhance transdisciplinarity and mobility in higher education.
These academies are managed by one Central FASA, which is divided into eight Institutional FASAs that design and implement innovative programmes and pedagogical approaches at each university (considering TUS has two FASAs – one in Athlone and the other in Limerick).
During the event in Leiria, representatives from each university will be able to present the work done by their Institutional FASA and explain how it is organised within their higher education institution.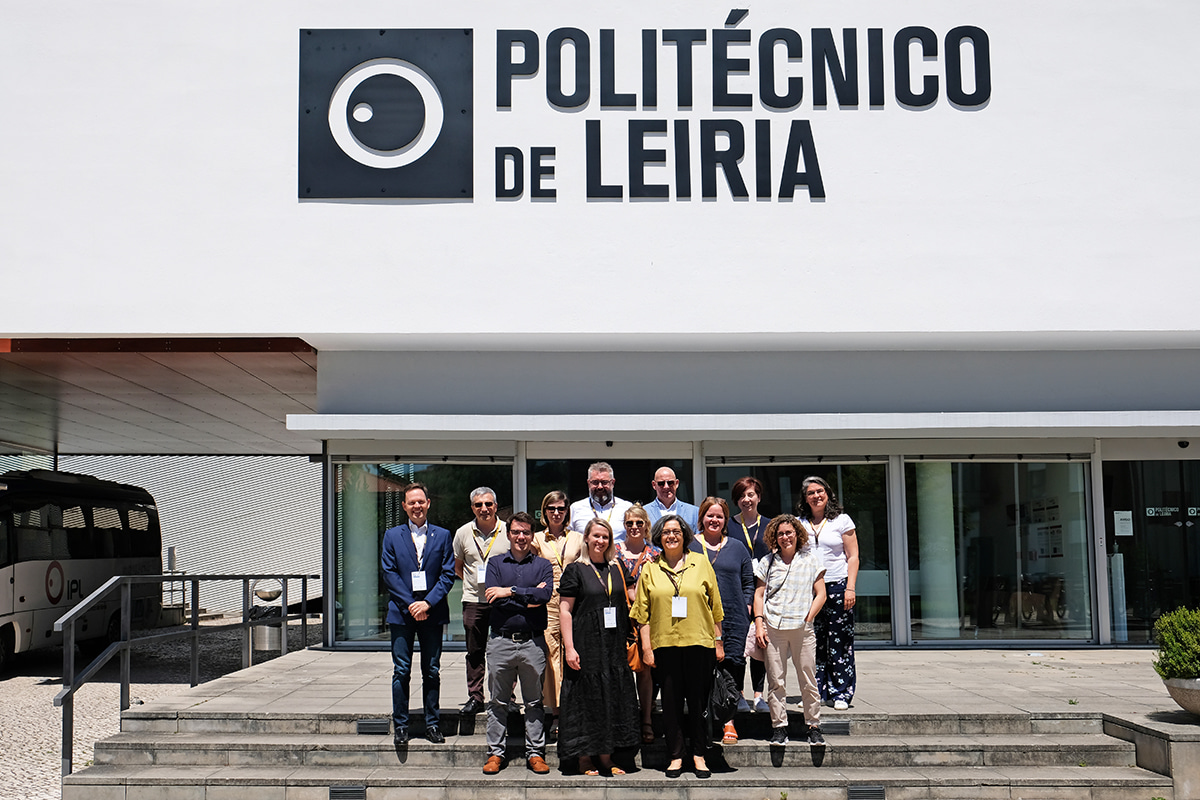 Agenda
Monday, 6 June
10h00-10h45
Reception
• Nuno Rodrigues – Coordinator of RUN-EU
• Liisa Postareff – WP3 Leader
• Isabel Pereira – WP3 Co-leader
• Carlos Neves – WP3 Co-leader
10h45–11h00
Coffee break
11h00–12h00
Presentation of the Institutional FASAs
12h00–14h00
Lunch
14h00–16h00
Discussion of the action points of each Institutional FASA
Building a common action plan
Discussion of collaboration with other work packages
16h00–19h30
Free time
19h30
Dinner
Tuesday, 7 June
9h30–11h00
WP3 workstation
• Discussion and work on ongoing pedagogical tasks
• Discussion and work on ongoing skills tasks
11h00–11h15
Coffee break
11h15-12h30
WP3 workstation
• Discussion and work on ongoing pedagogical tasks
• Discussion and work on ongoing skills tasks
12h30–14h00
Lunch
14h00–18h00
Tour to Nazaré
Wednesday, 8 June
9h30-12h00
Presentation and discussion of training proposals (SAPs and/or workshops for staff and lecturers)
12h00–12h15
Coffee break
12h15–13h00
Closure