SHORT ADVANCED PROGRAMME
Circular Design with Plastics
---
2 July 2021
Circular economy is a hot topic and a trendy term. However, what does it really imply for industry, for society, and for development? What are the existing and emerging challenges?
'Circular Design with Plastics' is a RUN-EU Short Advanced Programme (SAP), jointly coordinated by Polytechnic of Cávado and Ave (IPCA), NHL Stenden University of Applied Sciences (NHL Stenden), Athlone Institute of Technology (AIT) and Limerick Institute of Technology (LIT).
It aims to present insights into these topics and examine some existing tools that can help designers, engineers, managers and entrepreneurs. From 20 September to 8 October 2021, participants will find answers to these and other questions through online lectures, cutting-edge presentations and multidisciplinary group work dynamics.
Date
From 20 September to 8 October 2021 (Lecturing/contact week from 27 September to 1 October)
Mode of delivery
Blended; simultaneously co-located with live audience room at the four partner institutions
(This SAP ended up taking place only online)
Language of instruction
English
ECTS credits
2 ECTS credits
Academic recognition
To be defined by each home institution. In general terms, most students will have this RUN-EU SAP certified in the diploma supplement, as a minimal condition
Eligible participants
RUN-EU's students from any cycle of studies, with a particular emphasis on students from Engineering, Design and Management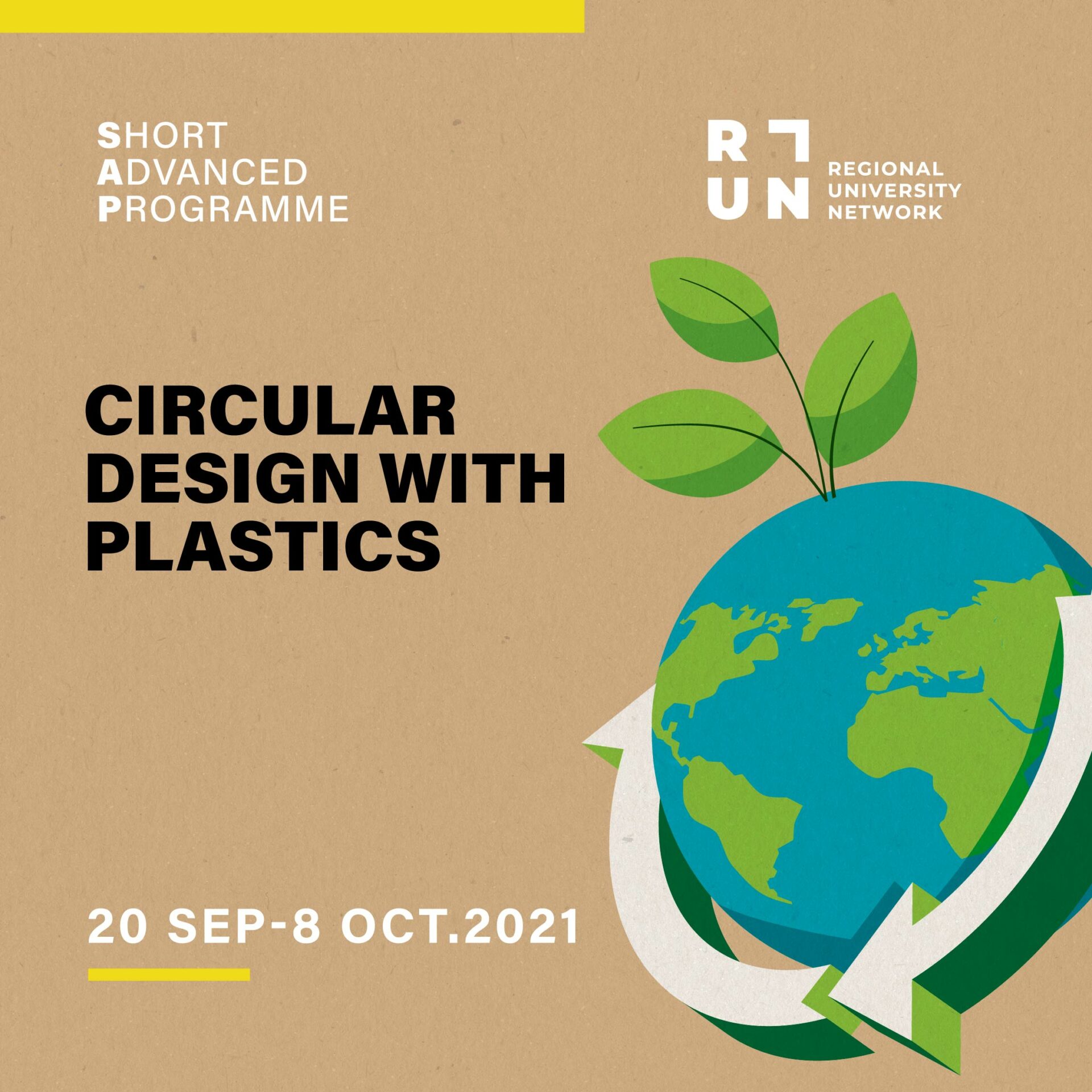 Proposed learning outcomes
This is an introductory programme aimed at those interested in becoming familiar with circular design (specifically with plastics), circular economy, and circularity. Participants will be introduced to the topic of circular design, starting from a variety of concepts, passing through several important approaches and methodologies, and finally covering some specific tools (in terms of their purpose and how they are employed, and not learning to use them in detail).
At the end of this programme, students will be able to:
Appreciate current driving features for sustainability in a multidisciplinary and international context
Understand the concepts of circular design, circular economy, circularity and ecodesign (among others)
Recognise the key challenges and opportunities for improving circularity in plastics, and how to quantify it
Understand the different perspectives of ecodesign/design for X
Understand circular supply chains and sustainable modelling
How to apply
Fill in the application form
Deadline for applications [UPDATED]
12 September 2021
Selection criteria
A maximum of 40 students will be selected for this programme. A minimum of 5 places are reserved for each of the 4 host institutions. After that, the remaining 20 places will be distributed to all applicants. Selection will always be based on the order of submission (first come, first served), although priority will be given to RUN-EU partner students. Only after all RUN-EU partner students are placed will external applicants be selected. The selection team will also take steps towards ensuring diversity and representativity.