Siobhán Moane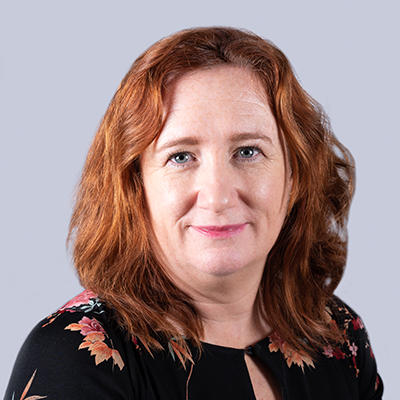 Member Role
RUN-EU PLUS Project Manager
Email
Siobhan.moane@lit.ie
Associated Work Package
All RUN-EU PLUS WPs
Qualification
PhD in Analytical Science
Professional experience
Dr Siobhán Moane is Project Manager of the RUN-EU PLUS project of the Regional University Network European University (RUN-EU) at Technological University of the Shannon: Midlands Midwest (Ireland). She has a PhD in Analytical Chemistry from Dublin City University and has undertaken research placements at the University of Oviedo, Spain and the University of Kansas, USA.
In 2000, Siobhán joined Limerick Institute of Technology as an academic staff member in the Department of Applied Science lecturing in the area of Toxicology and Bioanalytical Science. She was Head of Research and Technology Transfer with responsibility for Graduate Studies from 2007 to 2015 and chair of LIT's R&D sub-committee of Academic Council for 7 years. She was involved in the development of and held responsibility for the development of LIT's Quality Assurance Policies and Procedures for LIT's research and graduate studies including LIT's Research Ethics committee which she chaired for a number of years.
Siobhán is a Senior Female Leader in the Aurora Women's Leadership Development programme providing mentoring support to female managers across TUS.
Research experience
Siobhán is a Principal Investigator of the TUS LIFE Health & Biosciences Research Institute and its research centres including Shannon Applied Biotechnology Centre, the CELLS Research Group and Food@LIT. She delivers collaborative research projects for industry, funded through contract research as well as Enterprise Ireland's Innovation Partnership and Innovation Voucher schemes. She was a PI of the LIT coordinated EU Framework 7 BAMMBO research project in addition to managing the CELLS plant-based EU funded research projects EDEN-ISS and the CELLS Marie Curie programme.
Supervision experience
Siobhán has graduated Masters and PhD students and currently supervises PhD and MSc students in the area of the analytical characterisation of bioactive compounds present in plants and other natural sources. Since 2016 she has led a supervisor mentoring initiative for PhD supervisors within the Faculty of Applied Sciences and IT.
She has acted as external examiner for PhD examinations as well as chair of viva voce examinations.