Katalin Czakó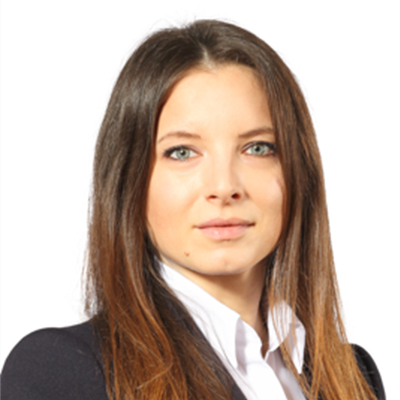 Member Role
Assistant Professor, Program Manager
Associated Work Package
RUN-EU PLUS WP2, RUN-EU PLUS WP6
Qualification
PhD degree in Regional Sciences
Professional experience
Katalin Czakó is Assistant Professor and Programme Manager of the Management of PhD Programs at Széchenyi University (Győr, Hungary). Born in Hungary, she earned her PhD from Széchenyi University in 2017 in regional sciences. Between 2010 and 2013 she finished her MBA degree at Corvinus University of Budapest. She has also degrees in Economics and Business Communication. Since 2014 her papers were published in European and global, peer-reviewed academic and professional journals and conference proceedings. She received the following research awards: National Program of Excellence – New Central Europe, Young Researcher Scholarship for Hungarian and international students and researchers in convergence regions and scholarship financed by the Hungarian State, Publication scholarships.
Research experience
Areas: entrepreneurial ecosystem, entrepreneurial university, innovative teaching.
Dr Czakó worked with a number of research and development projects and collaborations as researcher and coordinator including the Transdisciplinary Doctoral Studies with the Hungarian Central Bank in 2016-2021, Higher Education and Industrial Cooperation Centre program from 2017, Competitiveness of the Central Eastern European Regions research program in 2015, Győr vehicle region as the new tool of regional development" research program in 2014 and Regional Innovation and Scientific Centre: roles, operation in the vehicle industry program in 2013.
She teaches several courses in English: Theories of Economics, EU Regional studies, Business Planning.
Supervision experience
Katalin Czakó has supervised one PhD Student who succeeded in doctoral studies in 2016-2020 in the topic of gamification in education. She is supervising another doctoral student who succeeded complex exam on the topic of scientometrics. As program manager, she is mentoring 45-50 active PhD students in reaching scholarship opportunities and research grants. She is also assisting in practice-based research processes by mentoring the successful dissemination of students who are cooperating with firms and corporations. She is in charge of the internationalization process of Széchenyi University, where the number of international programs and students are steadily increasing. Her present activity is to collect best practices from internationally recognized development processes.