SHORT ADVANCED PROGRAMME
European Values and the 2024 European Parliament Elections
---
16 October 2023
The Short Advanced Programme (SAP) 'European Values and the 2024 European Parliament Elections' is jointly coordinated by the NHL Stenden University of Applied Sciences (NHL Stenden) and the Polytechnic University of Leiria (IPLeiria).
This SAP will immerse students in the exploration of European values and their impact on the 2024 European Parliament elections, blending theoretical learning with practical projects.
It fosters key skills such as teamwork, critical thinking, and project management, relevant across various professional fields.
This learning experience will prepare students for diverse roles, enhancing their understanding of European socio-political dynamics and equipping them for future career success.
Date
From 21 November to 1 December 2023
Face-to-face week
NHL Stenden University of Applied Sciences, The Netherlands
Mode of delivery
In-person
Language of instruction
English
ECTS credits
3
Academic recognition
To be defined by each Home Institution.
Eligible participants
Open to all RUN EU degree students and staff members.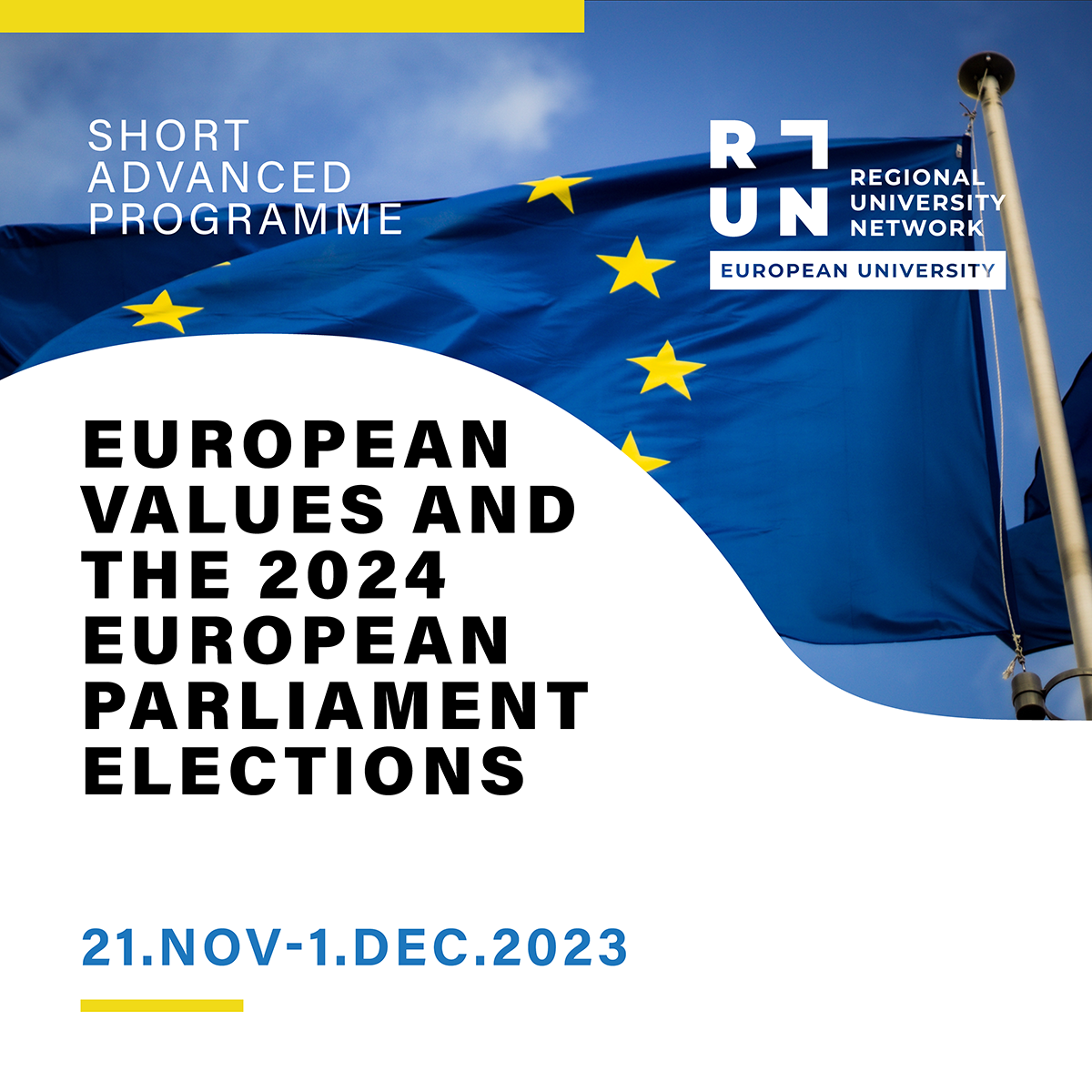 Learning outcomes
At the end of this Short Advanced Programme, students will be able to:
Understand and Analyse European Values
Link European Values to Political Scenarios
Apply Knowledge to Real-World Projects
Collaborate and Communicate in Diverse Teams
Reflect on Learning and Personal Growth
How to apply
Fill in the application form
Deadline for applications
22 October 2023
Selection criteria
Students will be selected based on the fulfilment of requirements and information provided in the submitted application.
The selection team will also take steps toward ensuring diversity and representativity. The total number of students/staff to be selected is 35.