NEWS
CONFIA 2023
Call for Papers
---
21 January 2023
In a joint event coordinated by the two Portuguese Polytechnics members of RUN-EU: the Polytechnic Institute of Cávado and Ave and the Polytechnic of Leiria, the 10th International Conference on Illustration and Animation CONFIA 2023 will take place from 6-7 July in Caldas da Rainha, Portugal.
This edition of CONFIA will be organised by the IPCA School of Design and ID+, in collaboration with the School of Arts and Design Caldas Da Rainha (ESAD.CR).
It will focus on the multidisciplinary space that includes illustration and the animated image, from the construction of the narrative to character development, from art theory to critical reflection on the objects that populate the market and the industry.
The Call for Papers is now open, as the conference seeks quality original submissions from artists, the industry, the market, and the academic community.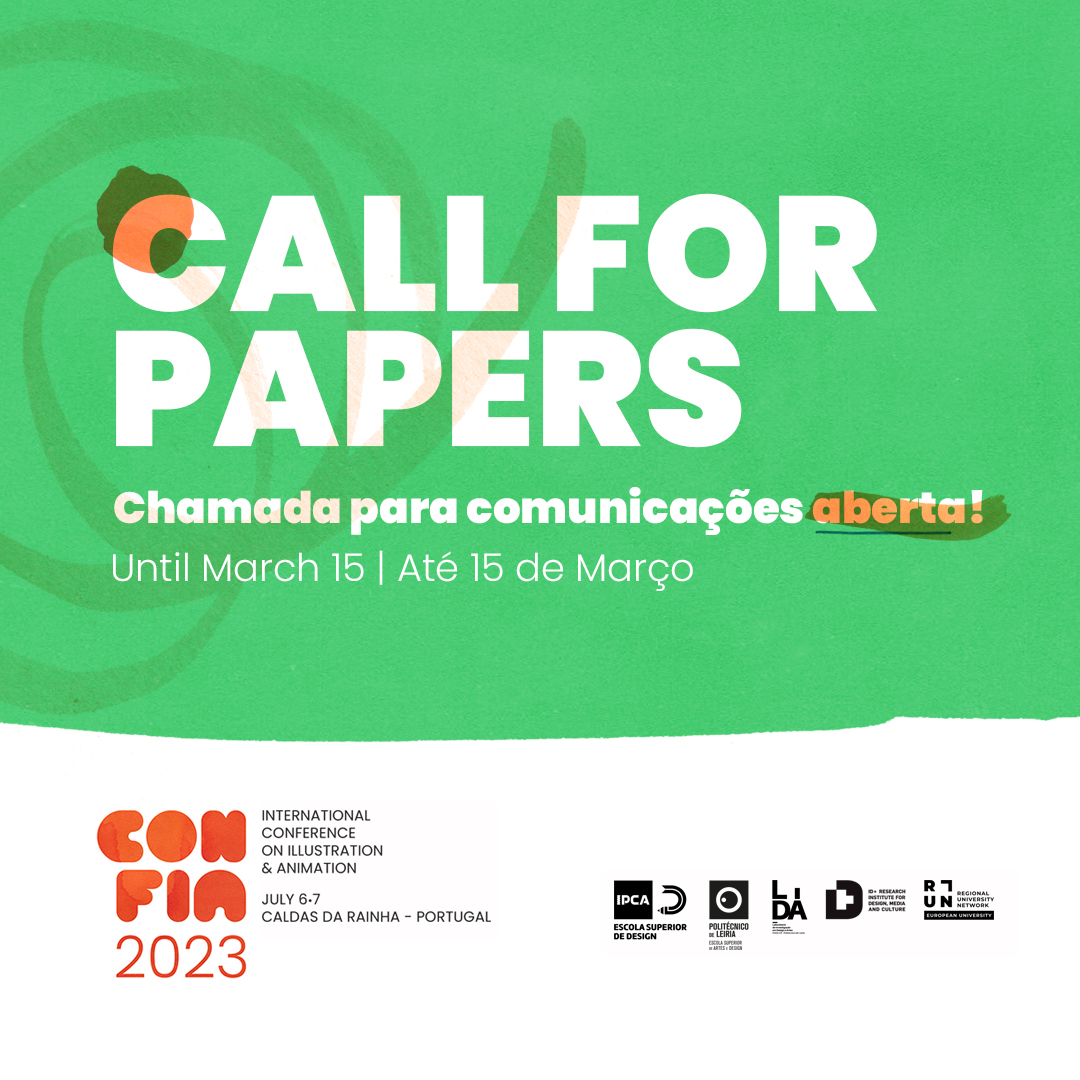 Recommended Topics:
Drawing/Illustration
Traditional drawing
Contemporary drawing
Graphic illustration
Information graphics
Editorial illustration
Illustration for children
Character design
Comics and graphic novels
Scientific illustration

Animation
2D animation
3D animation
Animation for video games
Character animation
Animation for virtual or augmented reality
Animation in interactive media
Motion graphics
Sound and animation
Art theory applied to illustration and animation
Linear storytelling
Creative writing
Visual culture
Interactive storytelling
Narrative and non-narrative animation
Illustration and animation pedagogy
Authorship in animation or illustration
If you would like to participate, please submit your Paper by 15 March.
We look forward to welcoming your application.
For any queries, please contact secretariat_confia@ipca.pt.