SHORT ADVANCED PROGRAMME
Challenging Game Development
---
31 March 2022
'Challenging Game Development' is a RUN-EU Short Advanced Programme (SAP) jointly coordinated by the Polytechnic of Cávado and Ave (IPCA) and NHL Stenden University of Applied Sciences (NHL Stenden).
It is an introductory course in digital game development, covering the whole game development lifecycle, from the ideation to its analysis, creation of a storyboard, preparing assets, codifying the game logic, and testing. These topics will be addressed at a high level, allowing attendees to understand the different development phases, and how they integrate into a game project.
The main goal is to allow participants to know how to communicate inside heterogeneous teams. Therefore, and although some programming basics would be preferable, the course aims at allowing a team composed of individuals with different backgrounds and knowledge to work together to learn and develop a digital game.
Date
From 9 May to 20 May 2022
Mode of delivery
Blended
Remote week with recorded and live sessions, as well as work tasks: 9-13 May
In-person week with a few live sessions and a game hackathon: 16-20 May at the Polytechnic of Cávado and Ave (Barcelos, Portugal)
Language of instruction
English
ECTS credits
2 ECTS credits
Academic recognition
To be defined by each home institution. In general, most students will have the SAP certified in their diploma supplement, as a minimal condition
Eligible participants
Students from relevant areas for game development (computer science/programming, digital illustration and animation, digital media, sound, music…)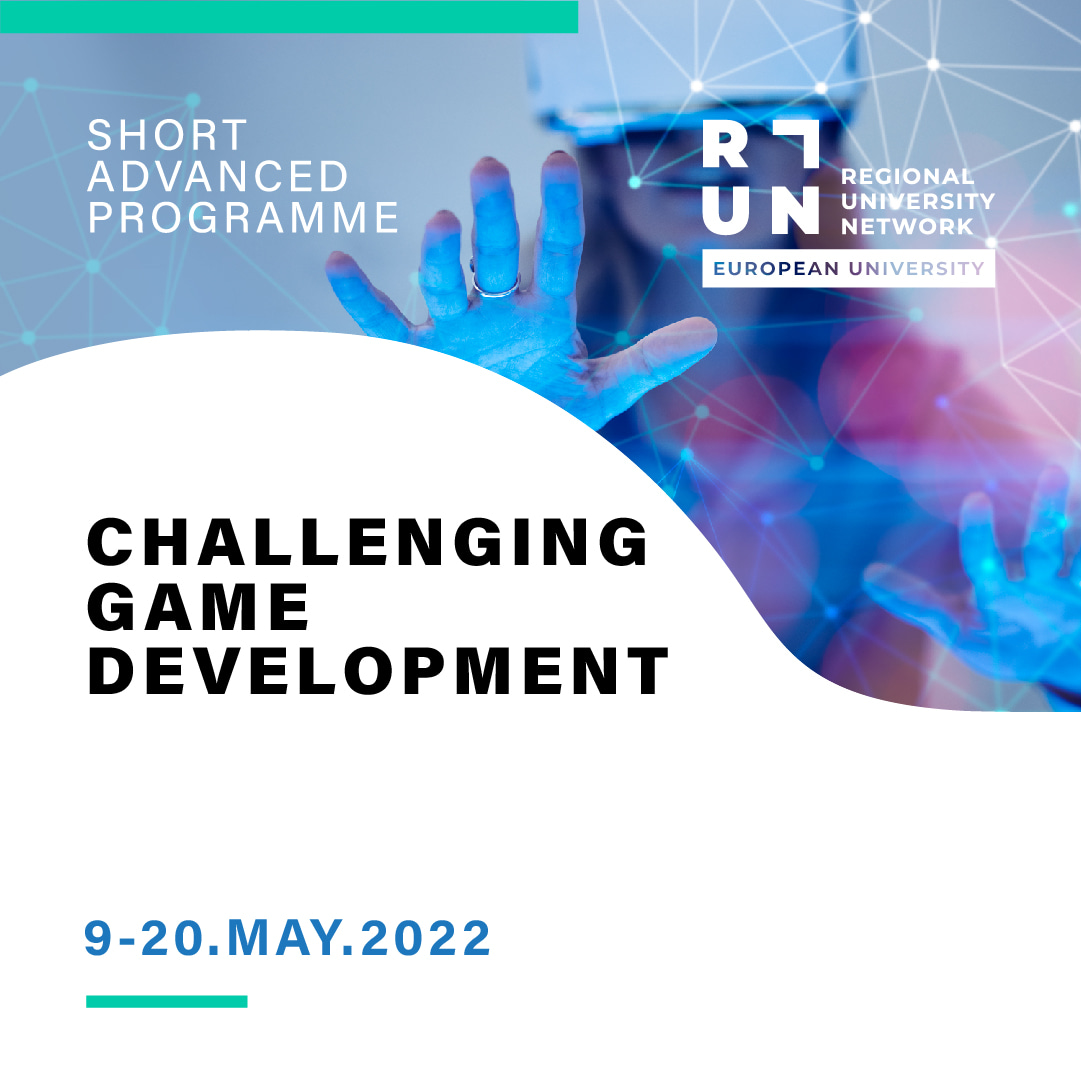 Proposed learning outcomes
At the end of this Short Advanced Programme, you will be able to:
Design a game idea and prepare its storyboard
Know the different kinds of assets used in digital game development
Understand how game engines work, both at the editor and programming levels
How to apply
Fill in the application form
Deadline for applications
15 April 2022
Selection criteria
Diversity of teams' backgrounds and knowledge in the area