NEWS
First RUN-EU PLUS ICARUS conference engaged stakeholders from business and society in research
---
21 December 2022
The first RUN-EU PLUS 'Annual International Conference on Applied Research with Business and Society' (ICARUS) brought together research students, scholars, researchers, and business and society stakeholders in discussions concerning the development of practice-based research degree programmes, open science practice and researcher career development across RUN-EU. It was hosted by the University of Győr – Széchenyi Istvan University (SZE) and held online on 14 December.
This was the first event of the RUN-EU PLUS project since it was launched at the 2021 RUN-EU General Assembly in Ireland. Throughout the day, members of the RUN-EU research community presented their results in the scientific focus areas of the alliance, which are linked to the future European Innovation Hubs (Future Industry and Sustainable Regional Development; Bioeconomy; and Social Innovation).
More than an opportunity to disseminate the impact of professional practice-based research programmes in business and society, the first RUN-EU PLUS ICARUS conference helped increase cooperation between the RUN-EU community and RUN-EU PLUS.
In her presentation, the RUN-EU PLUS Project Manager, Dr Siobhan Moane, said, 'the aim of the RUN-EU PLUS project is to develop a long-term integrated Research & Innovation strategy across our European University and to develop a framework to deliver practice-based master's and PhD programmes for business and society'.
Read more on the SZE website.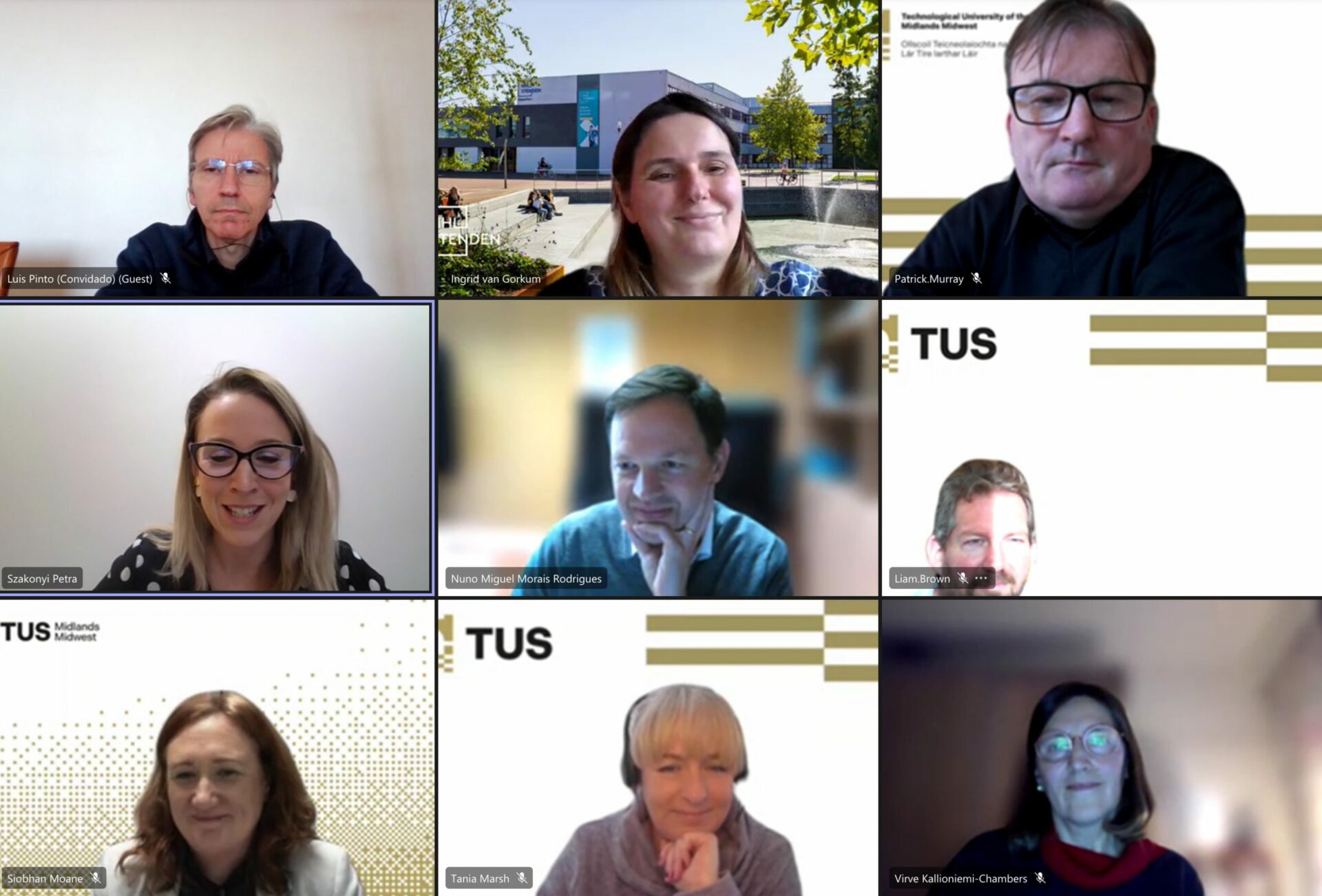 First Presentations
Professor Mihályka Lívia
President's Envoy for External Relations (SZE), opened the conference
Dr Petra Szakonyi
RUN-EU PLUS Project Coordinator (SZE), chaired the conference
Dr Siobhan Moane
RUN-EU PLUS Project Manager (TUS), presented an overview of RUN-EU and the RUN-EU PLUS project
Dr John Cosgrove
Programme Manager of a practice-based MEng in the Digitalisation of Manufacturing and IDEAM Cluster Director at TUS provided insight into his experience of developing and delivering industry-based research degrees. He explained the programme essentials and the impact of these programmes on the industry.
Second Presentations
Dr Krisztina Bárdos
Managing Director of the Mechanical Engineering Scientific Association and the Hungarian Medical Cluster (an associated partner of RUN-EU), presented the impact of professional research programmes on companies and society. The nature and significance of industry-academic interactions were highlighted, as well as their strategic relevance to the EU.
Dr Zoltán Dobra
Head of Series Analysis and Pre-Series Centre at FAW-VW Automotive Co. Ltd (an associated partner of RUN-EU), shared the experience of undertaking a PhD while working as Production Manager at Audi Hungary. The research topic, personal motivation, networks, culture, finance, people and support structures were each identified as requirements for delivery of the research objectives in a practice-based setting.
Third Presentations
Professor Nuno Rodrigues
Vice-President of IPL and Coordinator of RUN-EU, provided an overview of research and innovation across RUN-EU. The RUN-EU Discovery Programme leads and supports Research, Development and Innovation (RDI) activities between RUN-EU partners, regional innovation clusters and European Innovation hubs. The focus is on the promotion of social and industrial innovation leading to viable products and activities with real commercial and societal potential.
Dr Virve Kallioniemi-Chambers
Doctoral Education Development Specialist at HAMK provided an overview of the project objective to develop a RUN-EU Research Career Development Framework in line with the European Charter for Researchers and the Code of Conduct for the recruitment of researchers. The value of collaborative doctoral programmes on the development of specific research and transferable skills was presented.
Mrs Ingrid van Gorkum
Project Leader at NHL Stenden and the RUN-EU PLUS work package leader focusing on the mainstreaming of open science practices. Her presentation included a definition of open science and a number of case studies were presented to showcase its benefits for science, research, business and society.
Open Forum Discussion and Q&A